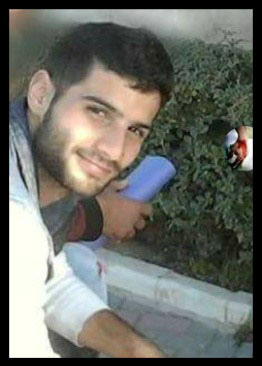 Srour has long suffered from the atrocities of occupation through repeated detention, beating, insulting and torture that aimed at destroying his potential and leaving him in despair. Srour was one of hundreds of children who were supported by the Program immediately after being released from the Israeli prisons. The Program would offer them psychosocial rehabilitation and integration services to help them overcome the detention experience and support them to continue towards their academic and professional lives.
Srour was a promising and vibrant young man, who looked with hope towards a brighter future. He was keen to take every valid opportunity to work and live in dignity. He was also keen to further develop himself through continuing his education; he was part of a diploma program in business administration and at the same time he attended a vocational training program.
The East Jerusalem YMCA sees Srour and the rest of our young people as the nucleus of change and seeds of hope that we want to plant in our country. It is through them that we seek to develop a generous and capable youth who will be able to see a better future. Brutally, the occupation continues to attack this dream. The East Jerusalem YMCA reaffirms its commitment to serve the people of Palestine, who have long made dear sacrifices of children and youth, women and men seeking freedom, Justice and peace. The YMCA will always be supportive and loyal to our ex-detainee children and youth, determined to continue providing the various psychosocial rehabilitation and integration services to prove that the occupation will not destroy the nucleus of our hope, our children and youth.